I had a hunch that there are much less projects under developement in Alberta, which will translate to lower demand for construction/operations/maintenance staff in the future. To find out if this is true I combined all of the ST-97 reports to find out how many new licenses there are, and where they are. The results are below: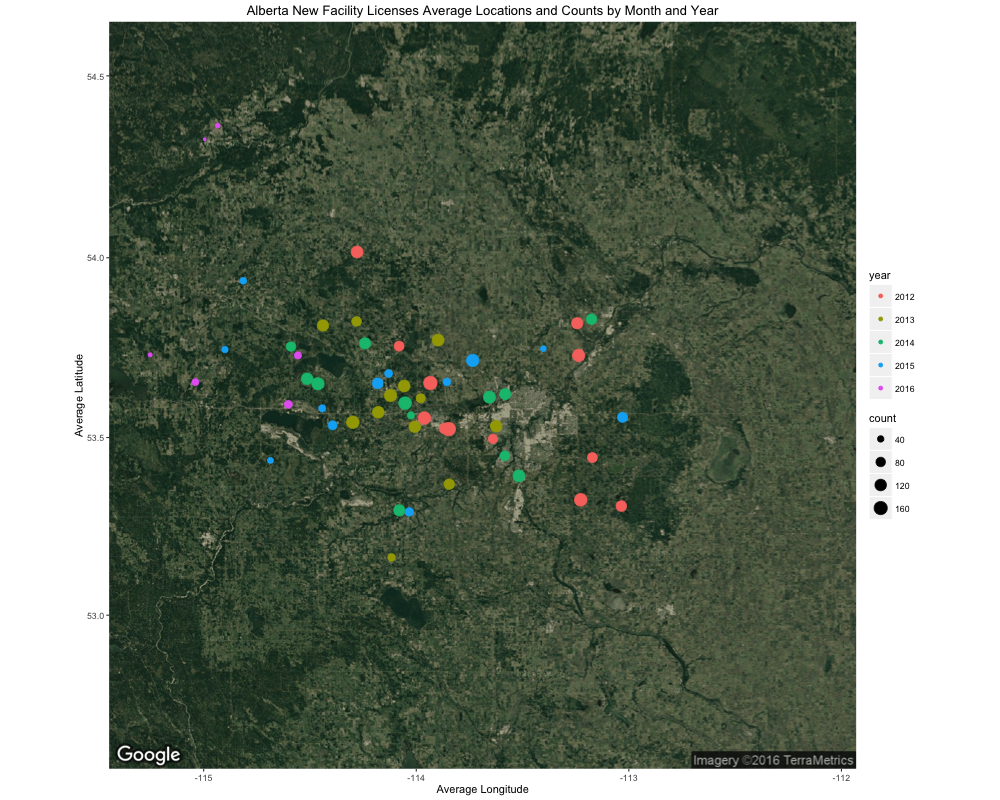 That map is centered around Edmonton, which is where the locations of all the projects averages out to. You can see that the new projects are moving towards the north west, and that there are ALOT less of them.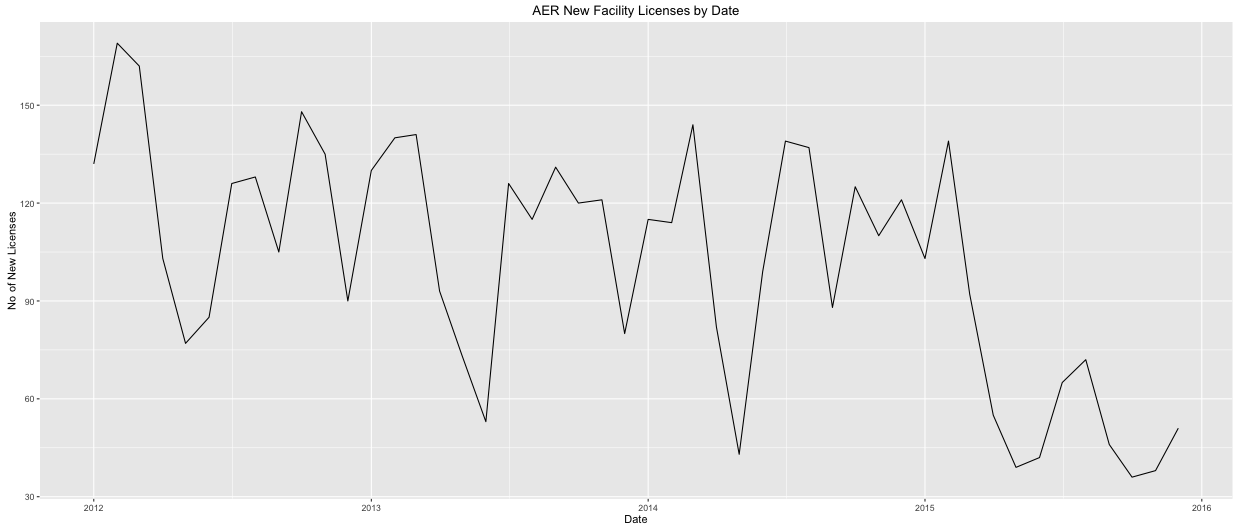 You can see the projects began dropping off midway through 2015. For reference, the NDP were elected May 2015.