<! -- list page: display the short version -- >
All the Petrinex Data is freely available to use, and it's very interesting. I looked through it, and produced these images of production locations in Alberta. I utilized R to summarize the data, and have a walk-through of how to do that below.
Below is a summary of the gas production by township in Alberta: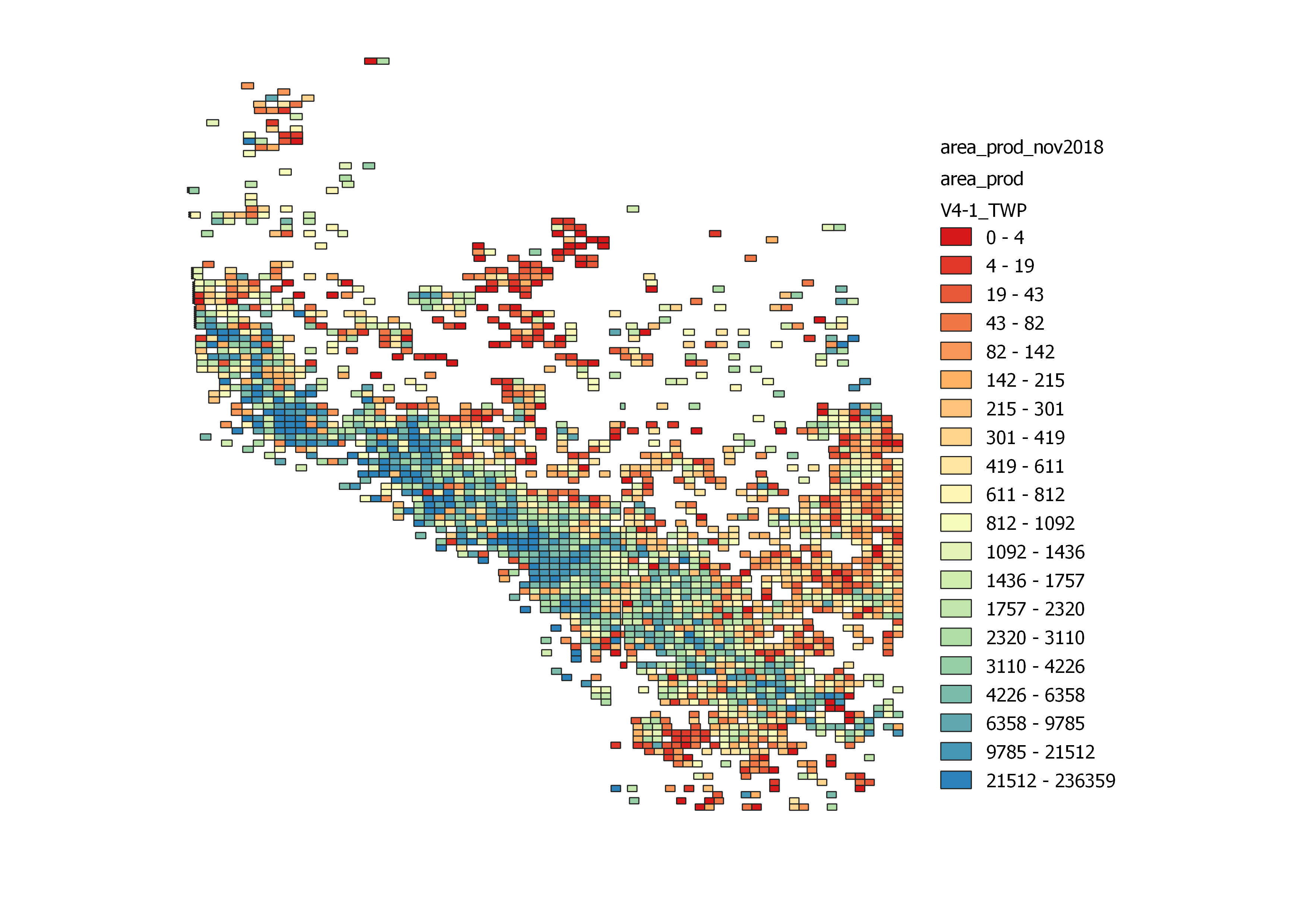 .
read more