To visualize the province I made a section plot of the structures at every township in Alberta. Data is from the Atlas of the Western Canadian Sedimentary Basin Well Control Data. Note that there are some errors in this (some data is in twice), due to the way the AWCSB has the data, I will have to revisit it, and correct it at a later date. The process for getting the data to plot was:



Average the depths to the structures for every section, from all the wells in the atlas.


Move through the province south to north one township at a time, and plot the depths of the structure tops


Fairly simple, good process for a computer to do. I am pleased with the results. The labels are located at the structure tops. If there was no depth data for that structure in the section, the program would default the depth to 200m or the average from the most recent township. This is not specifically flagged, so there could be some data quality issues there.
An example image is here.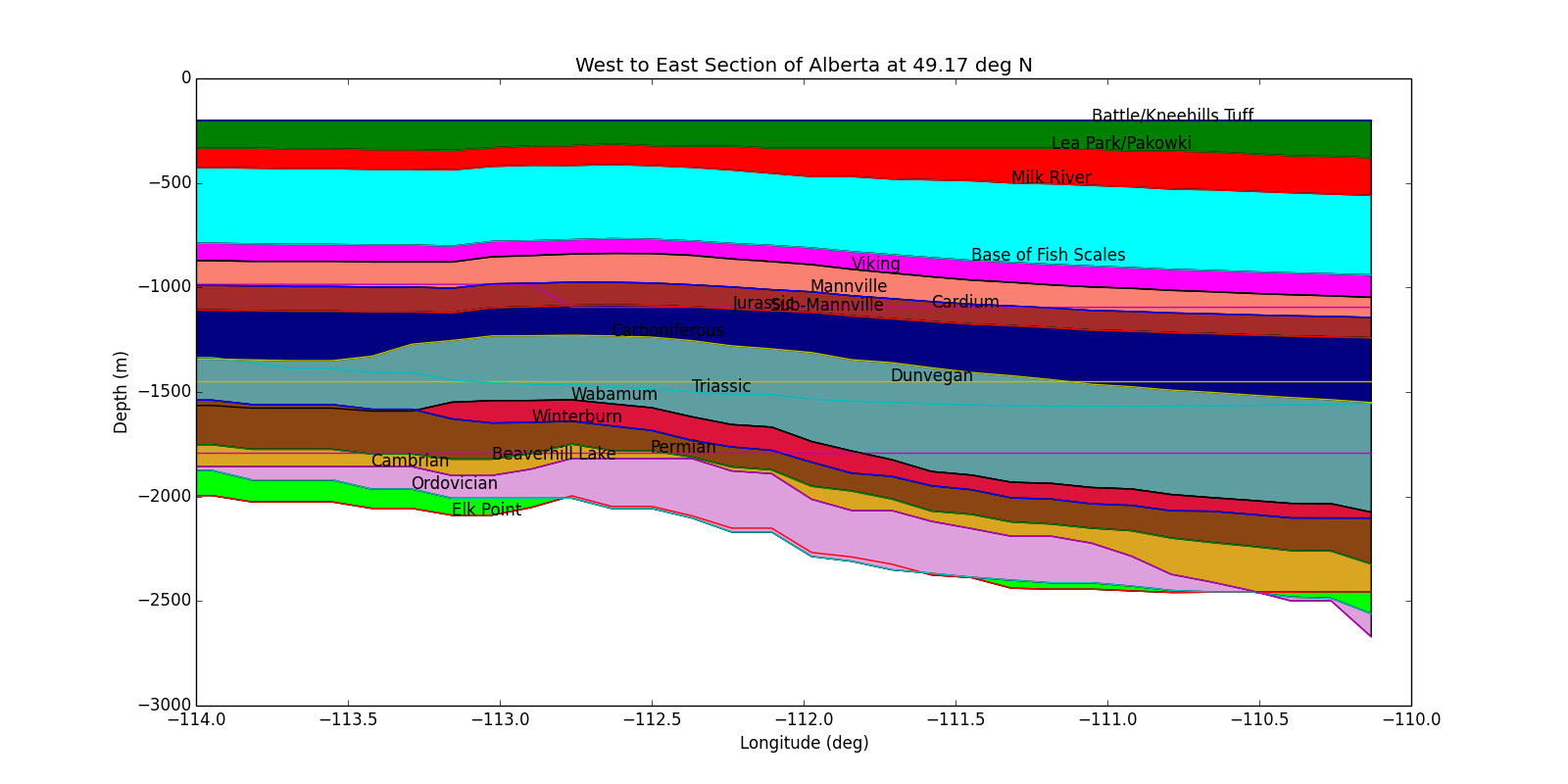 You can see the full result here.
Also, made a 3D model in blender.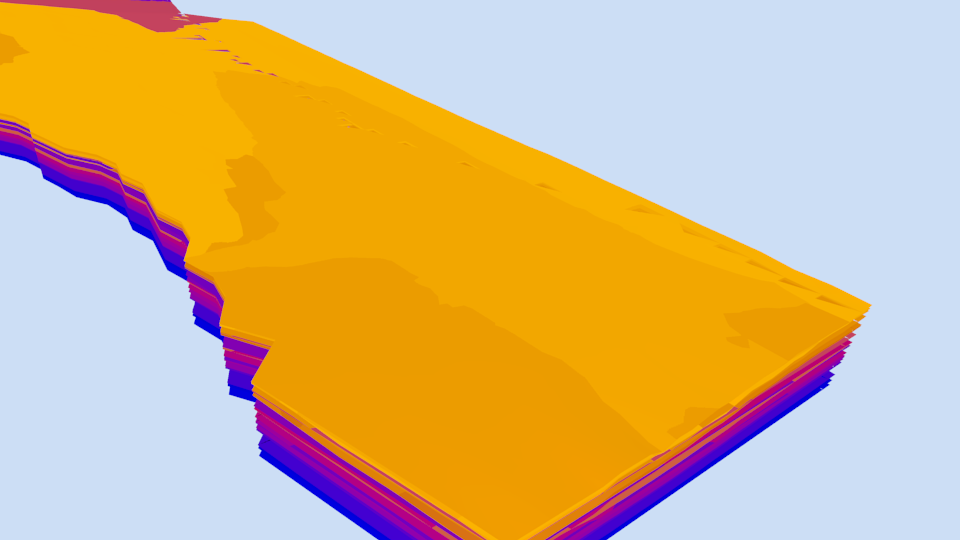 Some other cool ideas would be contour maps of each structure, or switching and using the isopach values, rather than structure tops. Either way very cool dataset!